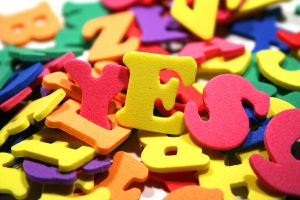 Writing is a craft, and every writer is a craftsman.
Words are the basic tools that writers use to bring out the best in their work. Like any other craft, the best results can be achieved only with the best of tools.
Even if you possess a good set of tools, you need to constantly sharpen and improve them, so that your tool set does not become old and rusted. Similarly, you need to keep learning new words – your writing tools – to be able to write well and long.
Read as much as you can.
"If you don't have time to read, you don't have the time (or the tools) to write. Simple as that."
    – Stephen King
Since my school days, I have been surrounded by teachers and friends who wanted me "use a dictionary". For, better or worse, I never paid attention to these people.
I simply read a lot.
When I encountered a word I didn't know, I ascribed a meaning to it based on the context in which the word appeared. When I came across that word again, I checked out the meaning I had ascribed to it against the context in which the word appeared now. Over time, with this system of trial and error, I not only began to understand the meaning of words, but I also began to remember them.
This method had an added advantage that I did not have to take a break from reding to look up the meaning of a word in an dictionary.
A Dictionary tells you the meaning better.
At the risk of contradicting my earlier point, and sounding like all those people who wanted me to use a dictionary, I have to say that using a dictionary is the second best method to improve your word power.
You don't have to consult a dictionary in the midst of a reading session because that may take the fun out of reading. You can, however, remember the hard words, and the interesting words, and look these up later when you are finished reading.
Also, there are words that have more than one meaning, and you can learn about the different meanings of the word only by consulting a dictionary. So, while I would still say that the best way to improve your vocabulary is to read a lot,  I would recommend the use of a dictionary as often as you can.
A Thesaurus is where the words live.
A thesaurus is a great tool to learn new words.
As a writer, I wasn't using a thesaurus earlier because I strongly believed that the best word to use was the one that came naturally. But, sometimes when you read your writing again, you feel that there are words that stick out, and are best replaced. A thesaurus can help you find the right word to replace the one sticking out.
Additionally, going through a thesaurus can be an interesting way to spend your time if you have a knack for words.
Test your Word Power
As a child, I was a great fan of the monthly magazine, The Reader's Digest.  It had great anecdotes, great stories, and it had a section on Word Power.
The first thing I used to do when the Reader's digest arrived on our doorstep was to grab a pen and take the vocabulary test. Doing well in that quiz was always a satisfying experience, and If I did not do well, I was motivated to do better the next time. In this way, I not only got a chance to learn new words, but also found motivation to continue to improve my vocabulary. There is no reason you can't do the same by taking vocabulary quizzes, which can be found in any good magazine.
So, these are a few ways in which I learn new words. What's your source of words?
(Image Courtesy: SteveTaint from sxc.hu)