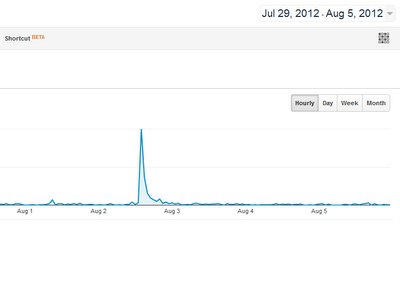 So far on my blog, The YA's Dogtown, I've received two large bursts of traffic from Tumblr and Reddit. Both were 500+ views on the same day.
The first was from a high-profile Tumblr blog, which reblogged the link to one of my older posts. The second was from a Reddit group, for a guest post over at YA Indie.
You would think that I would be giddy from these referrals and have a large increase in followers, but that wasn't the case in both incidents.
The end result? Two comments, and no new subscribers.
The crowd passed through, but didn't stay around.
You Got to Convert.