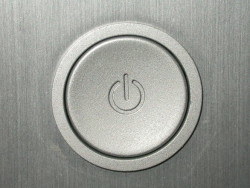 Have you ever wished for a reset button in your life? A button that, when pressed, would erase all your mistakes and give you a second chance at life – a life where you would make none of the mistakes you already have.
You would be a rare exception if you haven't wished for such a button at some point of your life, or another. Most of us wish for such a button because wishing is the easy part.
The hard fact is that no such button exists for real.
This, however, does not mean that there is no chance for you to have a better future. The reset button doesn't have to be a physical button that you can press with your hands. The reset button can exist in your mind.
When you press it, you have to let go of the things that are holding you back, the so called mistakes of your past. Unless your past mistake is having committed a murder or some such thing, there is a strong chance that once you decide to change things in your life, they will.
Things, especially mistakes, aren't as permanent as they may seem at the time. If they continue to exist in your mind, they continue to affect your life. If you can learn a lesson from them and move one, you have got it made.
So, go on, press the reset button and build a better future for yourself.
(Image Source: Sxc.hu)