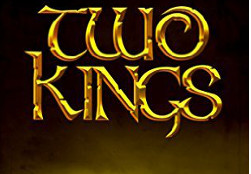 Publishing a book had been on my to-do list for a long time. I even had a few completed manuscripts lying with me, that I had submitted to a few publishers for their consideration. So, I decided not to go the self-publishing way with those stories.
Writing it – The Easy Part
Then, last year, I participated in NaNoWriMo again. Unlike the years before last year when I was not able to finish my novella, last year I was able to finish NaNoWriMo. I shared my novella with a few friends and, as is expected of friends, they liked it. Now, I had a story that was complete, edited, and needed publishing.
Publishing it – The Not So Hard Part
After looking at a few options available for writers interested in self-publishing, I settled upon Amazon's Kindle Direct Publishing (KDP) as my platform of choice. In the beginning it did look intimidating, but a couple of hours on the site and it seemed doable. A friend offered to help with the designing of the cover page, and that gave an additional boost to my desire to publish. It goes without saying that a good cover page is essential if you want your book to stand out among the many thousand books that are published on Kindle on a daily basis.
The rest of the steps are pretty easy, and KDP has been nice enough to publish a free guide on how to build your book for Kindle. Read the guide once, and I doubt if you will have any problem in publishing your book.
Marketing it – The Hard Part
The book was published on 22 March, 2015 and seeing it on sale on the Amazon site was pretty exhilarating. I used the Amazon Free Book Promotion for the first five days and during these five days more than 200 copies of the book got downloaded. That felt great. Here, I must also mention that Amazon has a great reporting page to keep track of your book downloads.
But, after five days, the downloads slowed down quite a bit, and that was a bit deflating. Making a profit from the book sales was never my motive, and I had kept the price at the lowest level that was allowed by Amazon. As a writer, however, I did hope for more people to read my book and let me know what they thought of it.
I did use Twitter and Facebook to let my friends know about the book, but I decided not to do it too aggressively as it would be seen as spamming. I also did not want to spend on advertising as I was essentially learning the ropes of self-publishing. So, in short,  marketing the book is turning out to be way harder than I thought.
I have set myself a target of selling around 2000 copies of the book, and I am one fourth there. I am not sure if the target will be met or not, but I am going to try.
You can help me meet the target by downloading the book here.